Lets get to know one another and have some fun!!
What to do:
Grab the code below and create a post about 10 fun facts about yourself.
Leave me a comment to let me know you've passed on the fun so I check it out!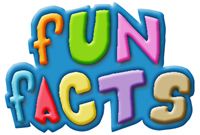 1. I'm a Victoria Secret aholic.. no seriously I could open my own store.
"bra & undies anyone"?
2. I just spent $200 at the bath n body works Semi Annual sale..
"mmmm the new 'beach day candle!"
3. I'm a horrible theater buddy if I have read the book first
"umm that's not how it happened!"
4. I have a major addiction to Starbucks
"Venti Vanilla Machiatto or Caramel Frap.. I can't decide!!"
5. I'm a brand snob - once I fall in love with it; it's all I want to own.
"Coach, Miss Me Jeans, Victoria Secret, Nike....."
6. I love books.. love novels mostly.
"ooo will they end up together or not?!"
7. If I could I would own a dog farm to save all the homeless dogs
"that's a whole lotta barkin' going on"
8. My favorite smells are fresh cut grass and suntan lotion
"summer time anyone?"
9. I'm obsessed with Italian food
"pizza, pastas, bread sticks"
10. I like to live on a schedule
"Sunday's are reserved for laundry!!"